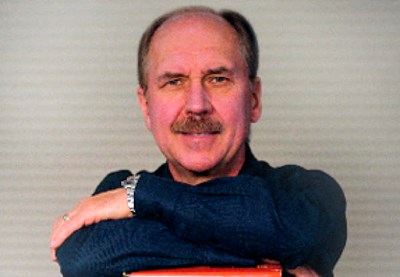 David Morrell is incredible! His debut novel (1972) was First Blood which would later become the Rambo movies. He has published 44 books, including stand-alone novels (17), the Rambo series (4), Brotherhood of the Rose series (4), Cavanaugh/Protector series (3), Creeper & Scavenger series (2), Thomas DeQuincy series (4), comic books (3), and nonfiction (7). He's also published short fiction, and edited several volumes.
If you go to 
davidmorrell.net,
 you can click on any book cover to get a description of the book plus his comments on why he wrote it. The latter are fascinating. For example, he has this to say about 
The Brotherhood of the Rose
:
So, he's published impressively, but my focus today is about David Morrell the teacher.  He has a Ph.D. in American literature and was a professor at the University of Iowa for sixteen years. (He is a living contradiction to the adage, "Those who can, do. Those who can't do, teach.") In 1998, he decided to share his teaching in print. If you click "On Writing" on his website, you can access Five Rules for Writing Thrillers, What's In A Name?, and Five Further Concepts. In 2002 he published The Successful Novelist, reissued in 2008.
A friend handed this book to me and said, "It's great—and a fast read!" It sat around for a long time before I even opened it. I blush to admit that I'd never heard of David Morrell! (In my defense, I'll only say that thrillers aren't my usual escapist reading. And there are a lot of writers out there!) But now I am among the throngs who praise him. This book isn't just helpful, it's a good read!
Rather than try to describe it or review it further, I refer you to his website section "
On Writing
," where you can 
access a sample chapter
. Do it! And then give yourself the gift of David Morrell's experience and insight.