During a recent phone conversation with my youngest daughter, she talked about her current reading, The Emperor of All Maladies: A Biography of Cancer by Siddhartha Mukherjee.


She said it is so good that she stays up late to read, even on work nights. She talked about the book so enthusiastically that I downloaded it to my Kindle even as we spoke and started reading it that evening. And she's right: it's as compelling as any novel!
This is not a new book. It was published in 2010 and quickly became a NYT bestseller. It won the Pulitzer Prize. It became a PBS documentary by Ken Burns.
With all of that, still I passed it by. I don't regularly scarf up bestsellers and prize winning books, choosing things more off-the-beaten-track. And though I am an avid watcher of PBS, somehow this documentary didn't catch my eye. (I didn't watch the one on baseball, either. Perhaps I should.) Apparently  I needed to hear a personal endorsement! If you need a personal endorsement to look at this book, here's mine.
The writing is excellent—vivd and compelling. The information is fascinating: cancer can be tracked back at least five thousand years; tumors have been found in Egyptian mummies; for a period of time, tumors were removed with ever increasing amounts of surrounding body mass on the belief that more was better; and sometimes progress has been hampered by politics and infighting. The science and technical information is presented in understandable language. The historical bits are sandwiched with modern day efforts and current patients. As a "biography" of a disease, it is incredibly personal.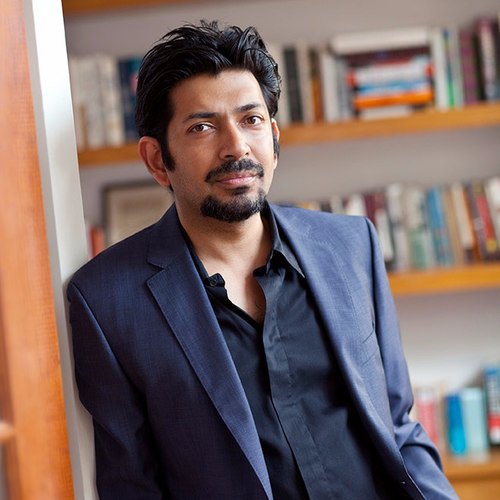 Siddhartha Mukherjee is an oncologist, researcher, and science writer. He's Indian-American, born in New Delhi, educated at Stanford (BS), Magdalen College, Oxford (DPhil), and Harvard (MD). He published this book at age 37! No doubt we can anticipate much more from him.
More than twenty years ago, Hiram College was at the the forefront of what became a national move toward health humanities programs. They now offer a major in biomedical humanities—but that's a whole other topic. I mention it because Hiram is where I first recognized what fine writers healthcare professionals can be! So in that vein, I will just mention Cutting For Stone, published in 2009.
This novel was written by Ethiopian-born medical doctor Abraham Verghesse. The story is told by the protagonist and until I finished the book, I thought it was memoir! That's how real it seems. I couldn't put it down. So here's another old book to pick up.
BOTTOM LINE: Check out books written by physicians. And don't limit yourself to the most recent. They go way beyond the Physician's Desk Reference. You will be amazed.